Visit Our Columbus Ohio North Hydroponic Growing Store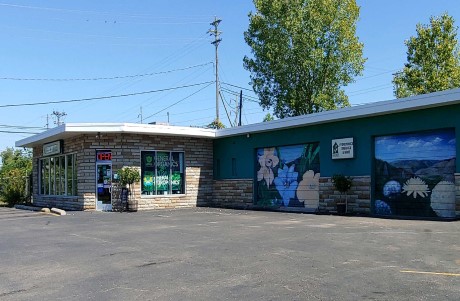 Indoor Gardens - Columbus North is the first store dedicated to hydroponics, grow lights, and indoor gardening in Ohio! Opened in 1992, Indoor Gardens has been serving the Columbus community for over 25 years! Indoor Gardens - Columbus North is conveniently located less than a half mile from I-71, on the corner of Morse Rd. and Indianola Ave. This location has tons of parking, as well as a garage door for loading up large orders!
Inside our Columbus North location, you will find several displays set up in our modest, yet heavily stocked showroom. From grow tents to hydroponic systems to several grow lights displayed throughout the store; Indoor Gardens offers you the ability to see products up close before making your decision. While the showroom at this location may not be Indoor Gardens largest, our warehouse is quite expansive and stocked with more growing supplies than any other store in the area. The deep level of gardening knowledge, along with the willingness to offer advice, tips, and all-around great service, is what makes this store stand out as the go-to spot to make your garden a success!
Follow us on Instagram @IndoorGardens_ColumbusNorth or on Facebook @IndoorGardensColumbusNorth