Visit Our Cleveland Ohio Hydroponic Grow Store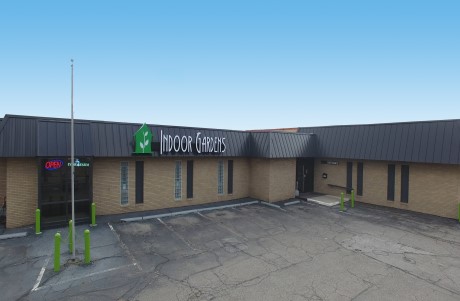 Indoor Gardens - Cleveland is the largest local store for hydroponic systems and supplies, grow lights, organic fertilizer and soil, and much more, whether you are a hobby grower, a non-profit, school or university, or licensed cultivator. At Indoor Gardens, we focus on educating our customers about urban gardening and how to obtain the best yield per square foot, all while making the most of the space you have. 
Our Cleveland location is staffed with knowledgeable experts who are ready to answer your questions or make product recommendations. With several grow tents and displays throughout the store, and a large 250 square foot demonstration grow room with viewing windows, at Indoor Gardens we don't just sell products, we show you how to use them! Stop by and see us, we're right of Rt. 71 in Slavic Village. 
Follow us Instagram @IndoorGardens_Cleveland or on Facebook on @IndoorGardensCleveland