Visit Our Columbus Ohio East Hydroponic Growing Store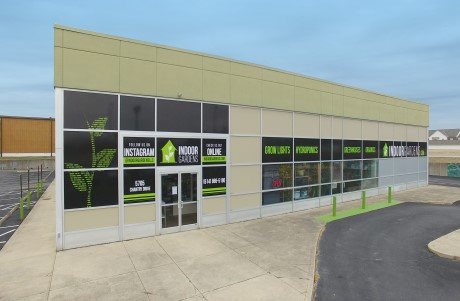 Indoor Gardens - Columbus East is an impressive 12,000 square foot building dedicated to stocking more hydroponic systems, grow lights, organic soils, plant fertilizers, and all other indoor gardening supplies than any other hydroponic store in Ohio! Whether you are new to gardening or you operate a commercial grow facility, we have the capability to get you the supplies you need! This location is our largest retail building and boasts a huge parking lot and a drive-in garage door to make loading large orders a breeze! This location has great accessibility, being less than a mile away from I-70 and a only a short distance from the I-70 : I-270 interchange.
At Indoor Gardens - Columbus East, you'll find a large showroom featuring three controlled environment grow rooms where we demonstrate a variety of hydroponic systems and controls. This helps us test products, and it also allows our customers to see products in action prior to purchasing. Stop in and see us today!
Follow us on Instagram @IndoorGardens_ColumbusEast or on Facebook @IndoorGardensColumbusEast